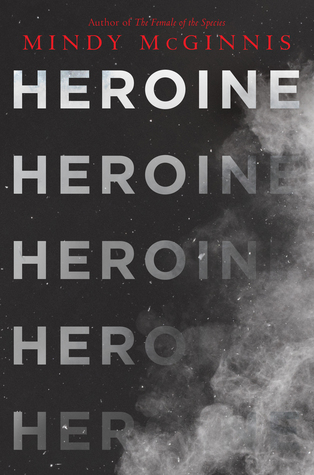 Releasing 3/12/19!
Three screws in her hip. Two months until spring training. One answer to all her problems.
Mickey Catalan's life has been littered with struggles—from the scars that tell of past injuries, to her parents' divorce, to the daily complexity of finding the right words to fit in socially. Mickey is no stranger to pain, emotional or physical… read more
A dark and twisted psychological thriller—perfect for fans of Gone Girl and Fight Club.
Sasha Stone knows her place—first-chair clarinet, top of her class, and at the side of her Oxford-wearing boyfriend. She's worked her entire life to ensure her path is perfectly paved. But suddenly there's a fork in the road in the shape of Isaac Harver. Her body shifts toward him when he walks by, and her skin misses his touch even though she's never known it… read more
Kings and Queens rise and fall, loyalties collide, and romance blooms in a world where the sea is rising—and cannot be escaped. (Given To the Sea Duet, Book #1)
Khosa is Given to the Sea, a girl born to be fed to the water, her flesh preventing a wave like the one that destroyed the Kingdom of Stille in days of old. But before she's allowed to dance an uncontrollable twitching of the limbs that will carry her to the shore in a frenzy—she must produce an heir. Yet the thought of human touch sends shudders down her spine that not even the sound of the tide can match… read more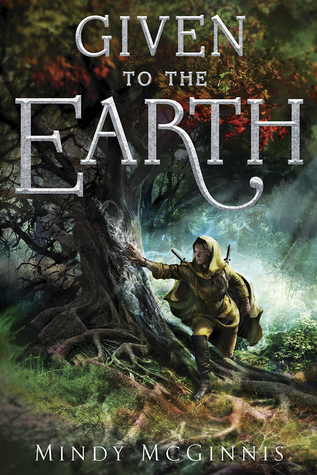 Duty, fate, desire, and destiny collide in this intricately wrought tale. (Given to the Sea Duet, Book #2)
Although she was born to save the kingdom by sacrificing herself to the rising sea, Khosa's marriage to King Vincent has redeemed her. As the Queen of Stille, she's untouchable. But being Queen hasn't stopped her heart from longing for the King's stepbrother, Donil. And it hasn't stopped her body from longing for the sea itself, which still calls for her… read more
 A riveting contemporary YA novel that examines rape culture through alternating perspectives. A stunning, unforgettable page-turner.
Alex Craft knows how to kill someone. And she doesn't feel bad about it.
Three years ago, when her older sister, Anna, was murdered and the killer walked free, Alex uncaged the language she knows best—the language of violence… read more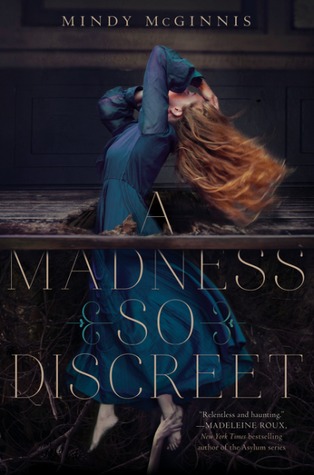 Combining murder, madness, and mystery in a beautifully twisted gothic historical thriller, this is perfect for fans of television's True Detective and American Horror Story.
Grace Mae is already familiar with madness when family secrets and the bulge in her belly send her to an insane asylum—but it is in the darkness that she finds a new lease on life. When a visiting doctor interested in criminal psychology recognizes Grace's brilliant mind beneath her rage, he recruits her as his assistant… read more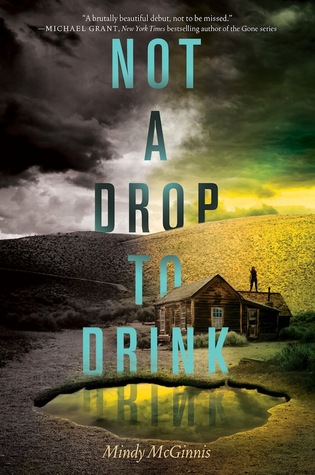 Fans of classic frontier survival stories, as well as readers of dystopian literature, will enjoy this futuristic story where water is worth more than gold. (Not A Drop to Drink Duology Book #1)
Teenage Lynn has been taught to defend her pond against every threat: drought, a snowless winter, coyotes, and most important, people looking for a drink. She makes sure anyone who comes near the pond leaves thirsty—or doesn't leave at all… read more
Join Lynn and Lucy on an epic dystopian cross-country journey. (Not A Drop to Drink Duology Book #2)
Set ten years after the first novel, as a dangerous disease strikes the community where teenage Lucy lives. When her adoptive mother, Lynn, takes Lucy away from their home and friends in order to protect her, Lucy struggles to figure out what home means. During their journey west to find a new life, the two face nature's challenges, including hunger, mountains, and deserts… read more